Animation team
No one needs to be bored, because there is an animation team present during almost all school breaks. Many activities take place at the kids corner, on the beach, and in the hall near the marina.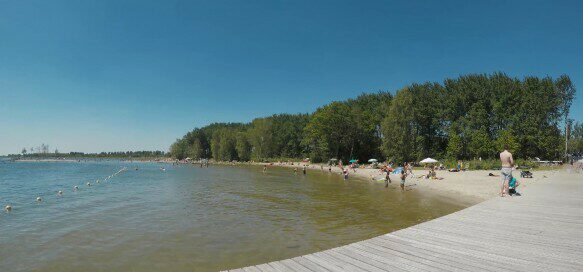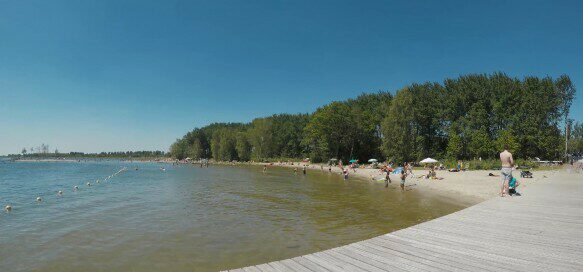 Bremerbaai beach with a play island
This sandy beach (300 meters) is one-of-a-kind for Lake Veluwe, because it is the only beach where you can swim as well as paddle. The swimming area is safely demarcated by buoys, and a play island for the children provides plenty of entertainment. There is also a long pier (160 meters). Boats can moor at this pier, a lookout tower has been built, and the boarding point for the bicycle ferry to the Veluwe is located here. While you wait for the bicycle ferry, you can enjoy a nice cup of coffee and slice of cake at our beach pavilion.
An attractive location with a breathtaking view of Lake Veluwe. Enjoy the view from our terrace, which is located directly on the water's edge. Our restaurant is very suitable for lunch and dinner or to enjoy a drink with appetizers. You have also come to the right place for weddings, parties, celebrations, or meetings. We would love to make an appointment with you to discuss your wishes. Come and have a look, the restaurant is located near the reception.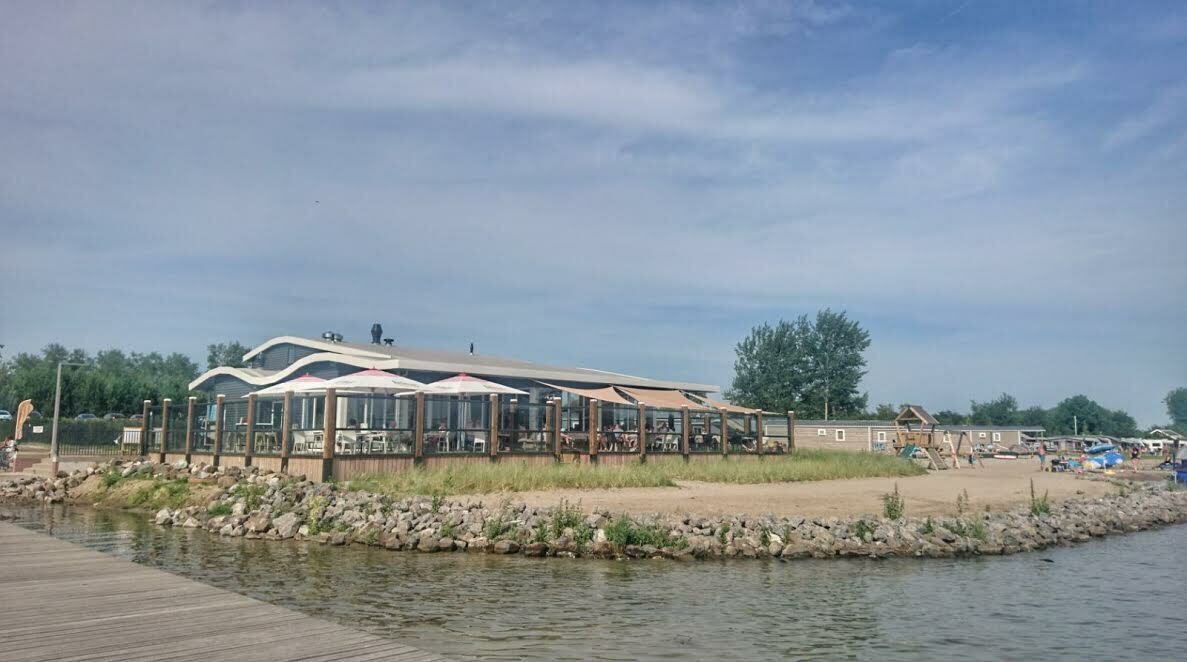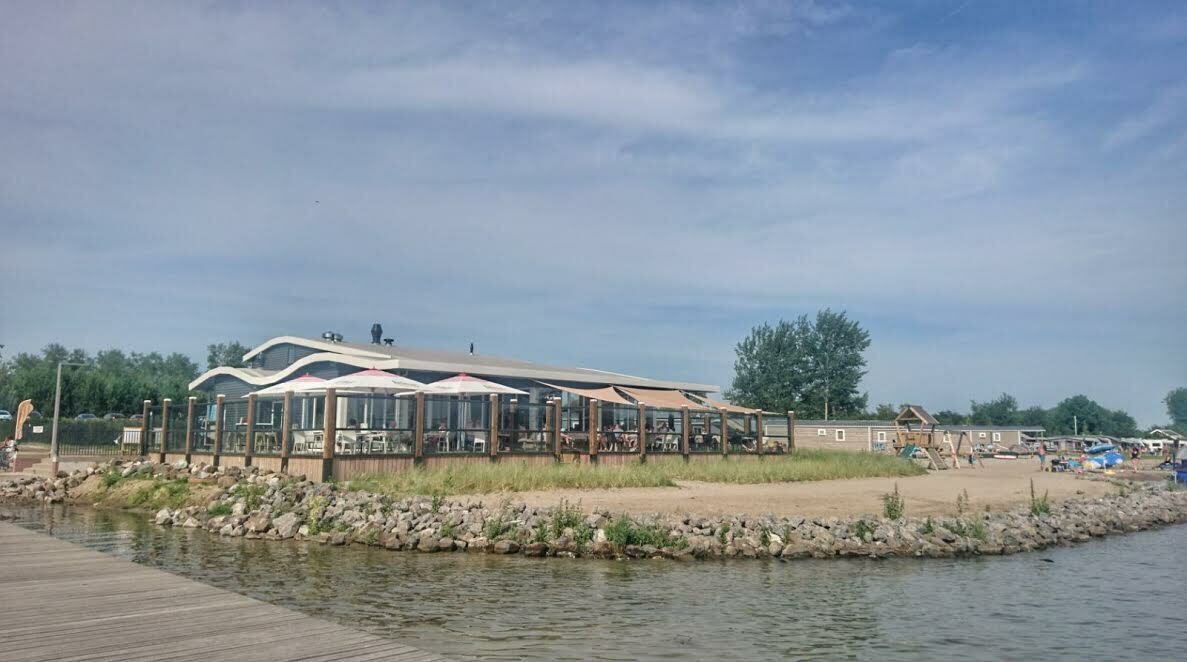 Beach pavilion Bremerbaai
The beach pavilion is located at the newly constructed recreational area ''the Bremerbaai''. With 100 seats on the partially covered terrace and another 60 seats inside our cozy restaurant, there is enough room for everyone of a nice drink and/or a bite to eat.